Carmal International consists of a team of "seasoned business execs and marketeers" that have made a career internationally in the IT space, and a network of selected service providers: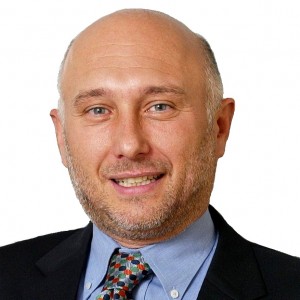 Carlo is an accomplished Senior Sales & Marketing Executive, with 15+ years of expertise in business planning, business development, marketing, communications, program development and execution.
Proven ability to identify and leverage marketing opportunities – even in constrained environments. Excellent communication skills, self-motivated, able to work internationally across teams and at all organization levels.
Fluent in English, Italian, French, Spanish, Portuguese.
Carlo holds a MofA in International Economics and Finance from the L. Bocconi Business School in Milan, Italy.
Skills: Business & Strategy Leadership. Partner Management. Business Development. Cross Boundary, Multi-Cultural. Integrated Marketing Excellence. Traditional/Social/Emerging Media. Go-to-market, campaign field landing. Field, Customer, Partner Communications. Change Management. M&A. Attract and hire highly effective people.
Carlo enjoys his life in the Pacific North West and dotes on his family and four daughters; when there is time, all outdoor and team sports are good (ski on the mountains, sail or canoe on the lakes, play soccer on the island) as well as compete in senior fencing tournaments.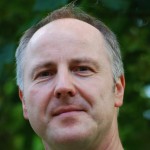 Claus is a results-oriented business development and marketing professional with an excellent track record of 15+ years in working with/through and managing global alliances with Microsoft. He started his career working for one Europe's largest Authorized Replicator for Microsoft, Buhl Data. Since then he has been leading marketing, sales, business development both domestically and internationally in a variety of different global roles including Wunderman (Y&R Brands, Global Marketing Agency of Record), CompuCom, (Global System integrator), Ascentium (Microsoft preferred, digital marketing agency), Covast (Global Microsoft ISV), and IONA (now Progress Software).
Claus holds a MBA with a major in Marketing and Finance from the University of Siegen, Germany.
A Microsoft Global Alliance Management activity example:  key role in successfully closing and managing a 1,8 million Microsoft investment for an a global ISV application development and co-marketing for BizTalk 2004 from contract signing until launch, which Microsoft acquired than later and is now part of the current BizTalk environment.
Skills: unique, measurable digital experiences, Microsoft's ecosystem, working with, through Microsoft, audience marketing, digital marketing (SEM, SEO, social), high tech, technology, ISVs, global alliances with Microsoft, international, global background, Skilled in enterprise marketing, partner alliance marketing and business development, multi-faceted marketing and channel initiatives, global program development
Claus is originally from Germany (near Frankfurt) and considers the Pacific Northwest (Seattle, WA) his new home.
He enjoys "quality of life"with his family, his daughter and their two dogs. Like most living in the Seattle area he enjoys the outdoors and has been actively practicing Bikram Yoga for more than 6 years.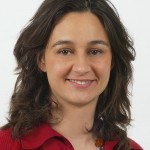 Eliana is an experienced marketeer who has been working in several technology companies, both B2C and B2B, and has always been able to drive impactful programs while providing great attention to detail and quality of execution.
She has started her career in the DeAgostini group, managing multimedia consumer products sold thru retail channels, to continue in Microsoft in the Home & Retail and Entertainment Divisions.
Eliana holds a Marketing degree from the L. Bocconi Business School in Milan Italy.
Skills: product marketing, marketing and channel campaigns, retail marketing, program development, communications.
Eliana is the happy mother of 4 daughters, and is used to managing their times and activities at the same time of running her other tasks :)